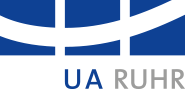 Science Diplomacy
Science Diplomacy, an umbrella term, describes both formal and informal collaborations between stakeholders from science, policy, and diplomacy, which involve various governmental or diplomatic organizations as well as non-governmental and other institutions. These collaborations typically address research based and practice oriented international relations, global policy making, societal challenges, differences in cultures and belief-systems, and/or politically delicate situations.

At the institutions of the University Alliance Ruhr, the role of science diplomacy is at numerous levels, and we are internationally networked in multiple manners. We operate international liaison offices for the promotion and intensification of our international contacts and cooperation. Our departments organize cross-disciplinary talks and research projects to further scientific relationships and dialogue as well as international research. Important topics include discussions and research on displacement, migration, and international higher education, as well as current political developments and crisis.

Of note is that the Ruhr University Bochum helped found and steer the German branch of the Scholars at Risk Network (SaR). This network seeks to protect fundamental scientific rights and freedoms, both in research and teaching.

On November 30th, the University Alliance Ruhr along with our partners, German Center for Research and Innovation, and UAS7 – German Universities of Applied Sciences, hosted a breakfast meeting on Science Diplomacy in International Organizations: Fostering Multilateral Resilience and Driving Sustainable Innovations. Click here for more information or download the most important takeaways here.
In 2023 University Alliance Ruhr together with our partner, Goethe-Institut is organizing the opening panel discussion 'Objects of Resilience: Exploring the Symbolic Weight of Refugee Things' of the exhibition "What We Brought with Us" in New York City. This exhibition is developed by Academy in Exile at TU Dortmund University, one of the three universities that comprise the University Alliance Ruhr. The exhibition presents images of objects carried by some of Academy in Exile's fellows when they fled from their countries of origin to Germany to where they were hosted by University of Duisburg-Essen, Free University of Berlin, Forum Transregionale Studien and Institute for Advanced Study in the Humanities (KWI) Essen. To learn more and to register for this event, please click here.

You are leaving our website now. Please note that this link opens an external website. This may be subject to less strict privacy policies and may collect personal information. Further information on the protection of your data can be found in our privacy policy