UA Ruhr New York Team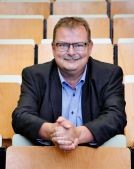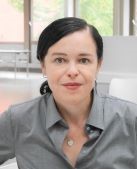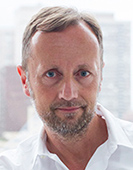 Prof. Dr. Gerhard Schembecker
President and Treasurer
E-mail: gerhard.schembecker[at]uaruhr.de
Gerhard was appointed Professor for Plant and Process Design at the
Department of Biochemical and Chemical Engineering at TU Dortmund University
in 2005. His research focuses on the design of (bio)chemical processes with special interest in downstream processes like crystallization and centrifugal partition chromatography and on module-based plant design. Dr. Schembecker received several process innovation awards, has published about 140 peer-reviewed papers and book chapters and is named as inventor on 5 patents. Recently he co-founded the start-up companies inosim consulting, b.experts and b.value AG investing in startups in the field on industrial biotechnology. Dr. Schembecker holds various positions in advisory boards. Among others he is Head of the Scientific Board of DDIC (Drug Delivery Innovation Center), a consortium performing precompetitive research and development on pharmaceutical technologies.

Dr. Barbara Schneider
UA Ruhr NY Coordinator
E-mail: barbara.schneider[at]uaruhr.de
Barbara is the Director of the International Office at TU Dortmund University. Her responsibilities include the coordination of the New York office from the German side. Prior to joining the International Office, Barbara worked in the American Studies Department where she was involved in the orientation program for students from North America. She wrote her dissertation on international education focusing on student exchange between the United States and Germany. For more details, see Barbara's page on the website of the International Office at TU Dortmund University.

Peter Rosenbaum
Executive Director
E-mail: peter.rosenbaum[at]uaruhr.de
Peter has been leading the New York office since 2014 and has supported and facilitated academic collaborations between the three Ruhr Universities and a steadily growing network of partners in the United States and Canada. Prior to joining UA Ruhr, Peter was the Educational Liaison at the Goethe-Institut New York where he developed outreach and marketing strategies for positioning German programs in the US. Before that, he worked as lecturer for German Studies at Trinity College (CT). For more details, see his LinkedIn profile.