18. 01. 2022
Virtual Roundtable Workshop: Pathways to Funding in the US and Germany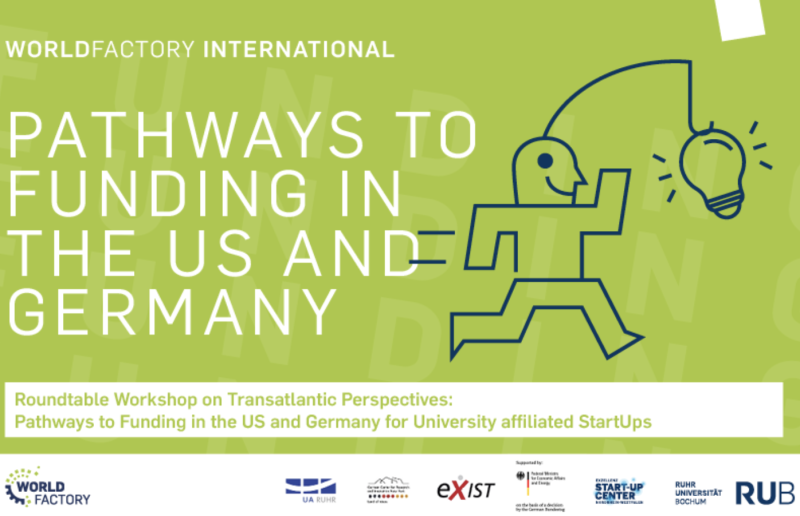 FOR RELEASE JANUARY 18, 2022 AT 10:00 A.M. EST – Long Do Hoang
The University Alliance Ruhr, the DWIH New York, and Ruhr University Bochum's project Worldfactory International are holding a virtual roundtable workshop on the funding landscape for university affiliated startup in Germany and the US on January 26th (11:00AM - 12:30PM EST).
Hosted by Deputy Consul General Wolfram von Heynitz, the event will be held for students who were able to gain first experience with their own businesses or are currently planning to found their own startup. Alongside acclaimed speakers like Marc Filerman (German Accelerator), Fermin Fernandez (Bosch), Sergej Dechand (Code Intelligence), Christian Jorg (German Accelerator), Oscar Romero (NYC Mayor's Office), and Pelin Yilmaz (b.value AG), the students will analyze how to strengthen the relationship between business and potential investors. What are the expectations, fears, and goals of startups and what are funders looking for when investing?
The goal of the roundtable is the establishment of a roadmap which will contain the content and results of the interactive workshop. The event will focus on university-affiliated startups with a tech/digital business model and the unique position they occupy in 2021/2022 with reference to funding and funding opportunities.
Since the workshop is designed to facilitate discussion and active participation, the number of spots is limited to 40 participants.
Regitration here.