14. 12. 2020
UA Ruhr Up Close: Meet Ruhr Fellowship Alumnus Jeb King
With our new series "UA Ruhr Up Close," we would like to introduce you to members of our UA Ruhr community.
First in line: Jeb King, Ruhr Fellow 2018
Long Do Hoang (L): Jeb, please tell us about yourself and what year you joined the Ruhr Fellowship Program.

Jeb King (J): Hello, I'm Jeb from the Midwest. I love learning how things work, which led me to learning languages and how to program. I graduated from Harvard in May of 2020 with a bachelor's degree in computer science. I joined the Ruhr Fellowship Program in 2018.
L: What do you do at the moment?
J: I am a software engineer for Cadence. Currently I'm working remotely from my apartment in Pittsburgh. I also like going for runs and bike rides along the rivers here as well as hiking. There are several trails nearby. I moved here a month ago, though, so I still have a lot of exploring to do.
L: What is the one thing that plops into your head when you think about the Ruhr area? What was the most memorable moment of your time in the Ruhr area?
J: I think about how many cities there are, connected to each other. I also think about the history. There was a lot of mining which was a major part of that. Also, there are a lot of universities, so I also think of it as a student metropolis. Most memorable moment: I had a great time during my internship at Ista International in Essen where I was working on a robotic arm. It was really cool interfacing the programming with the hardware for that aspect.
L: Did the Ruhr Fellowship Program have an impact on your current career path?
J: Yes! I had my first internship as a software engineer through the Ruhr Fellowship Program. So, I learned that I really enjoy solving problems through code. I was working on interfacing the software and hardware together for a robotic arm. I had some experience with robotics before, so I thought it was really cool to apply some of my prior knowledge. It was really great to connect software through the devices that are actually interacting with the physical world.
L: How are you dealing with the current pandemic, what do you find most challenging, and how have things changed for you?
J: I spend a lot of time without being near people. Personally, that's a little hard because I really like being able to hang out with others. But I'm still able to video and voice chat with friends and play games online with them. I feel extremely fortunate because that's really the most challenging thing for me. I know there are much, much larger problems that others are facing, so I'm in a really good situation. I guess the challenges that I am facing are really not challenges at all in the grand scheme of things.
- The interview was conducted by Long Do Hoang, UA Ruhr New York, 2020.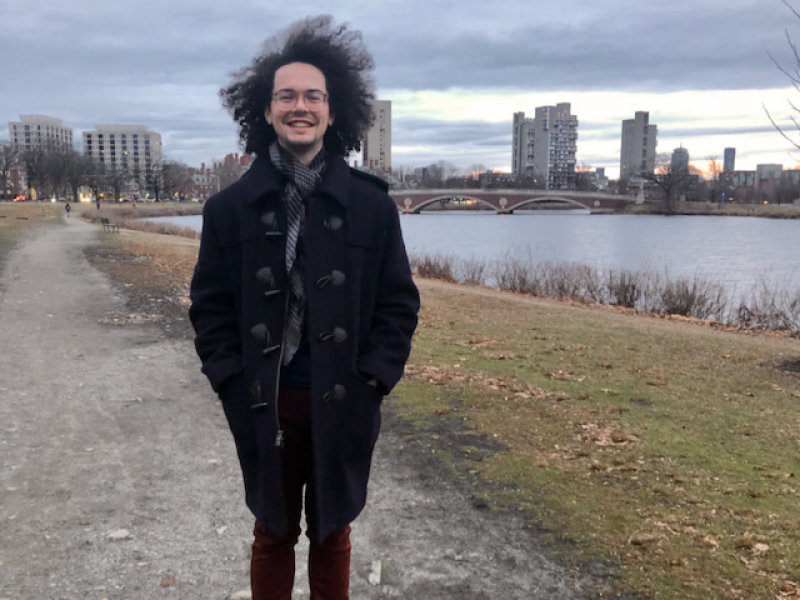 UA Ruhr Up Close: Jeb King
© Private