29. 09. 2020
Join Free Back to Business Mini Course
TU Dortmund University's Professor Manuel Wiesche will contribute a module on "Digital Platform Ecosystems: Concept, Design and Participation" to a very innovative mini course "Back to Business," organized by the University of Cincinnati. What's best, you can participate. For free. But hurry up as the deadline for applications is Friday, October 2, 2020.
This FREE virtual, five-week mini-course helps you prepare for the next step in your career. You will be part of a global virtual classroom amongst peers around the world. Designed for industry professionals, the Global Back to Business short course is perfect for those with a baccalaureate degree and ~5 years of work experience, but no formal business education. Each 90-min session will cover a current global business topic that is valuable to any industry professional, and will be taught by a business leader or expert faculty from across the globe. Classes will be held on Fridays and Saturdays from 8:30-10am EST Oct 9 – Nov 7, 2020. Upon successfully finishing the mini- course, students will receive a certificate of completion from the University of Cincinnati.
Application: Simply submit a short CV and a one-page statement of purpose to Peter Rosenbaum, peter.rosenbaum@uaruhr.de by October 2, 2020.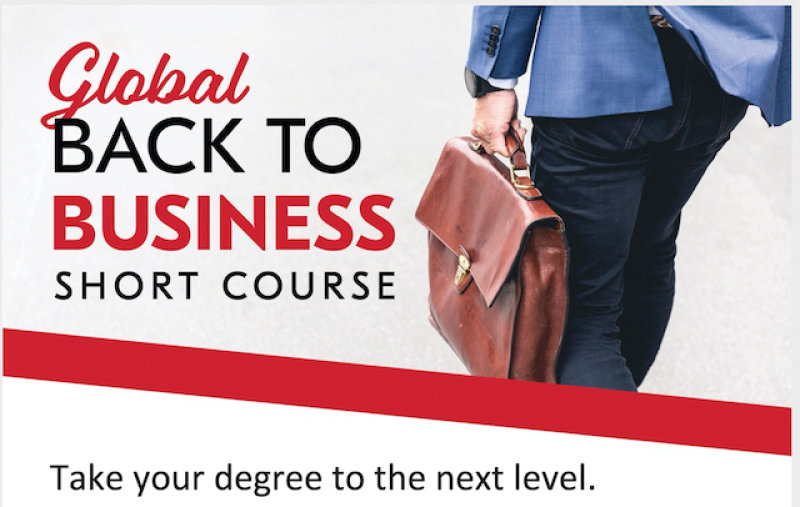 Global Back to Business